Am-Can, SKC, UCI-I, Int, CH. Aim-Hi's First Rockin Robbie CGC,BIS-Int, Multi-BVIS-Int

7/19/1991-9/21/2003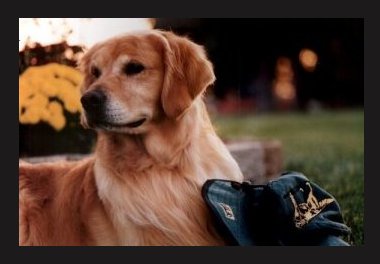 Photo by Gloria Kerr
Robbie passed away Sunday September 21, 2003 at the age of 12 yrs 2 mo. 2 days of lymphosarcoma. He will be dearly missed by his owners, Joel Overway, Marcia and Mike Kardatzke. A sweeter dog was never born. Robbie was loved. What more can we say?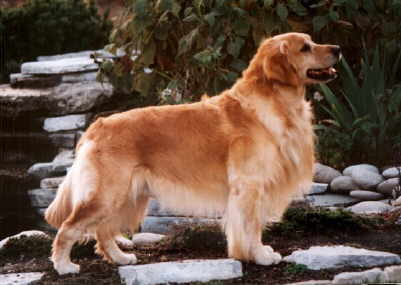 Robbie at 8 years old.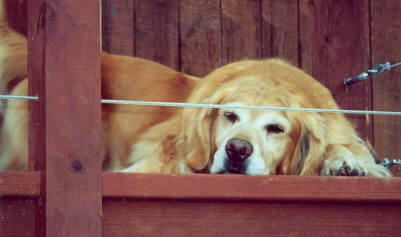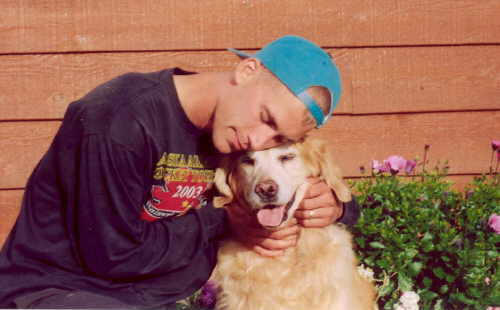 Joel saying goodbye to Robbie age 12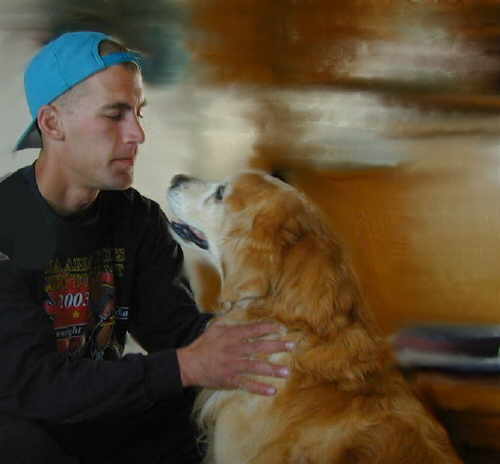 A boy and his dog - Joel and Robbie July, 2003.
---
Acheivments
1999 was a good year for the senior flyboy Robbie. At age 8 1/2 he took Best of Breed in the AKC show at Cook Inlet.

Robbie went to the Golden Retriever National Specialty in September and placed 4th out of a large group of 22 seniors.. Robbie added two SKC titles (National and International) to his name in 1999 also going back to back Best in Shows under judges Barbara Mazgil and Barbara Lipsky.

Robbie also competed in the IABCA International shows and received V-1 ratings as a veteran and as a special. Robbie was Best Veteran in Show all four days.. One of the judges, Honey Glendinning a well respected Canadian judge described Robbie as quote "The PERFECT Golden" unquote.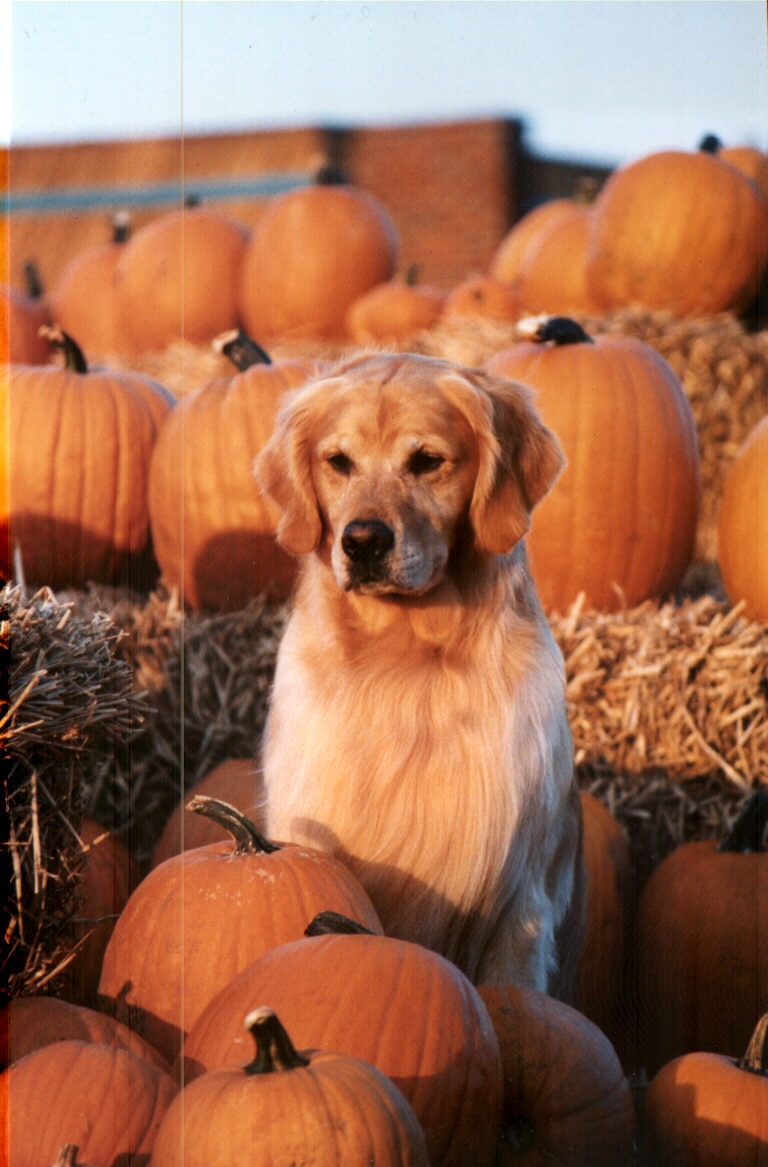 Of course we know Robbie is perfect:-) So glad the judges recognize the same.

Robbie will be 9 in the year 2000 who KNOWS what this guy will do? He just keeps getting better and better and better...

Robbie is hip, elbow, eyes and heart clear.

Robbie basks in the autumn glow!